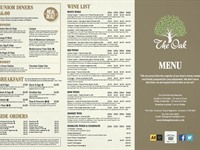 The Oak Menu
Here at The Oak, we serve a range of traditional home cooked food for breakfast, lunch and dinner. If you wish to dine with us, please call 02476 518855 to book a table!


Please bear in mind when ordering that our food is cooked to order and freshly prepared so there may be a wait on food depending upon your order. Your server will be happy to let you know if there will be a delay.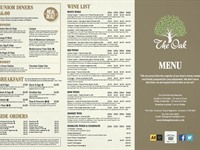 Download the full menu here.